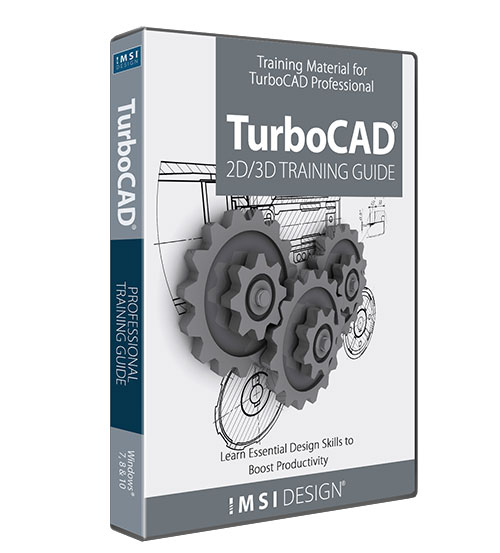 2D/3D Training Guide for TurboCAD Professional
Product Info
2D/3D Training Guides for TurboCAD Professional teach common 2D and 3D CAD skills necessary to efficiently operate TurboCAD Professional through easy to use, step-by-step sessions. Perfect for a classroom or self-study.



This comprehensive course takes you from Beginner to Advanced in a single course.

16 Tutorial Sessions, all with video content.

Also suitable for students learning CAD for the first time in a classroom setting, whether at school, college, university or any educational institution.

Technical and Architectural examples provided.
Edit Page