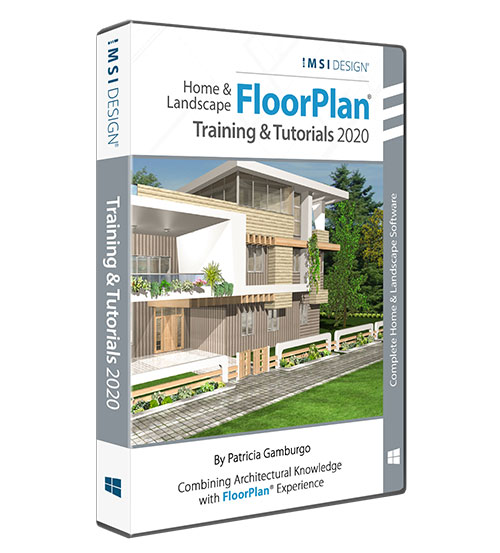 FloorPlan 2020: Training & Tutorials - Windows Version - by Patricia Gamburgo
Product Info
Boost Your Knowledge and Skill

Order this flexible learning program written by Patricia Gamburgo, a professional architect and FloorPlan expert, to go with your FloorPlan software. This training is appropriate for FloorPlan Home and Landscape Pro, Deluxe and Instant Architect.



Learn how to optimize and export your files to the new 3D Export formats, visualizing the different styles and results.

Discover how to visualize and share your projects online using a 360° Cube Map. Find out the different styles, techniques and tips.

Learn how to add customized light objects and skylights.

Version 21 includes a new Power Tool: 3D Custom Workshop Pro. Create new sophisticated objects, plus import and export to different formats.
Edit Page