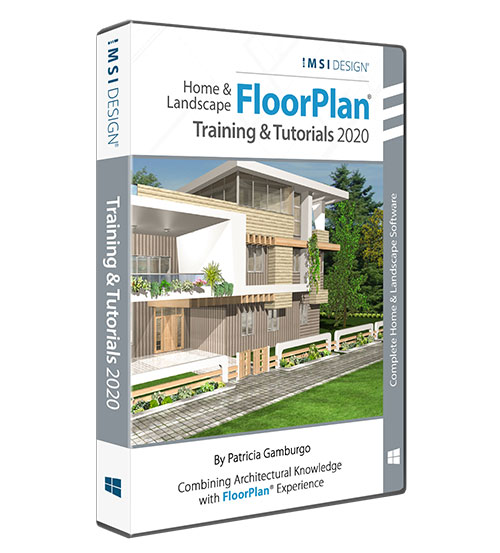 FloorPlan 2020: Training & Tutorials - Windows Version - by Patricia Gamburgo
Product Info
Boost Your Knowledge and Skill

Order this flexible learning program written by Patricia Gamburgo, a professional architect and FloorPlan expert, to go with your FloorPlan software. This training is appropriate for FloorPlan Home and Landscape Pro, Deluxe and Instant Architect.



A new eBook is dedicated to the latest FloorPlan 2020 for Windows version. Screen Guides. Browse through images of the most important screens of your program, then click on the desired feature and you will be directed to the exact topic in the eBook!

Learn how to get the best results using the new Material Editor

Create cross sections of your project using the new and powerful 3D Cutaway Tool

Get the best results of the new features such as Doors, Dormers Walls, and much more.
Edit Page